Do you enjoy playing video slots in your favorite online casino UK? Then you should start watching out for progressive jackpots, to maximize your chances of becoming a true online casino millionaire. And if that sounds far fetched, then you have clearly never set eyes on a progressive casino jackpot.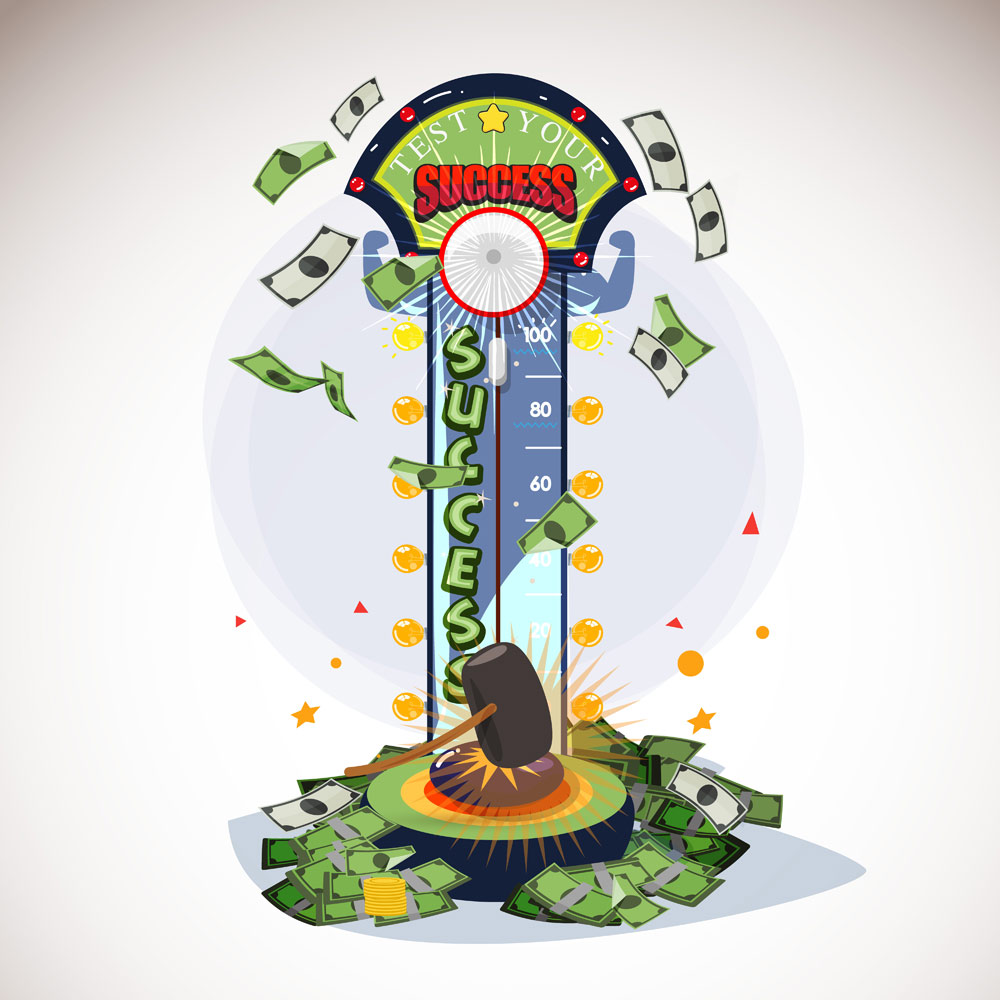 Read through this article to learn all about these exciting and appetizing awards available from selected video slots in all the big web casinos. And if you have a hard time believing that some online casinos a really offering such titanic jackpots, you'll find it actually makes good sense once you understand how these games play out. And if you still have a hard time believing those numbers are real, we're also letting you know about the largest online casino jackpot ever awarded, which lined the pockets of a lucky player of with no less than 17 million euro! How is that for an appetizing Jackpot?
You too can have a chance of winning big if you choose the right progressive casino jackpot and keep playing until lady luck casts her radiant smile towards you! Read on to learn all.
What are Progressive Jackpots, and Why Should You Care?
In simple terms, progressive jackpots are jackpots that keep increasing as more people play the game without collecting the prize. This means the prize money can raise indefinitely until the lucky winner happens to come by and score a perfect combination. Usually, winning the big prize on a progressive jackpot involves lining up all five wilds in the central row, although the exact terms can vary depending on the game.
Playing progressive jackpots is really the same thing as playing any other online slot; the only difference is that in a progressive jackpot, the prize will keep raising and building up as people keep putting money in the machine, whereas in normal jackpots the award is fixed at a much lower value. This is because in regular video slots, the casino must rely on statistics to balance the awards with the number of people they predict will be playing the game. In that sense, they often have to be conservative in establishing a prize money.
Progressive jackpots are based on exactly the same principle, except the wagering money keeps piling up until someone is lucky enough to hit the jackpot. Depending on how the cookie crumbles, this can happen in a few days, or it can take weeks or months before someone happens to snag the award. As you'll see in the last section of this article, sometimes things can escalate quickly – just ask that lucky chap who won seventeen million euros playing Mega Moolah, which is actually one of the most popular video slots out there offering a progressive casino jackpot.
Different Types of Progressive Jackpots That You Can Choose From
Not every progressive casino jackpot is the same, and there are actually different types of jackpots you should watch for. The most popular and widespread type is called "network jackpots", which means there is a central server connecting different casinos and games to the same jackpot.
The benefit of this system is that since it combines the progressive jackpots available from different video slots – sometimes dozens or even hundreds of games are pooled together across different casinos. This system allows for some really impressive prizes to build up. Since thousands of players are effectively spinning for a chance of winning all the proceedings, it means these jackpots tend to raise incredibly fast and tend to reach the most outrageously high values.
Here's the Progressive Casino Jackpot World Record, for Inspiration!
The key take away in this article: whenever you're out playing video slots in your favorite online casino UK, it's best to maximize you winning potential by looking for the biggest Netent jackpot available. In theory, the higher a progressive jackpot is, the bigger the chance the next person will be the lucky winner!
Just ask Mr. J. Heywood from Cardiff about this; he was the lucky winner of the largest jackpot payout ever won playing online slot machines, according to the Guinness World Records. Back in October 2015 he won an impressive 17,879, 645 Euros playing Mega Moolah!
And since that happened over two years ago, we're thinking the next world record should be right there in the horizon waiting for its lucky winner to come by. If you happen to be this person, do remember where you learned all about progressive jackpots! Have fun playing video slots, and do keep an eye on the prize!