Most online casinos now offer free spins either as a signing-on gift or as a bonus when playing a game. Free spins are a great way of testing the water with a casino, if you can find a no-deposit deal. And a free spins bonus is now the most popular type of bonus that the casinos offer.
This free spins guide will help you to decide which offers are the best.
Do you need to deposit money first?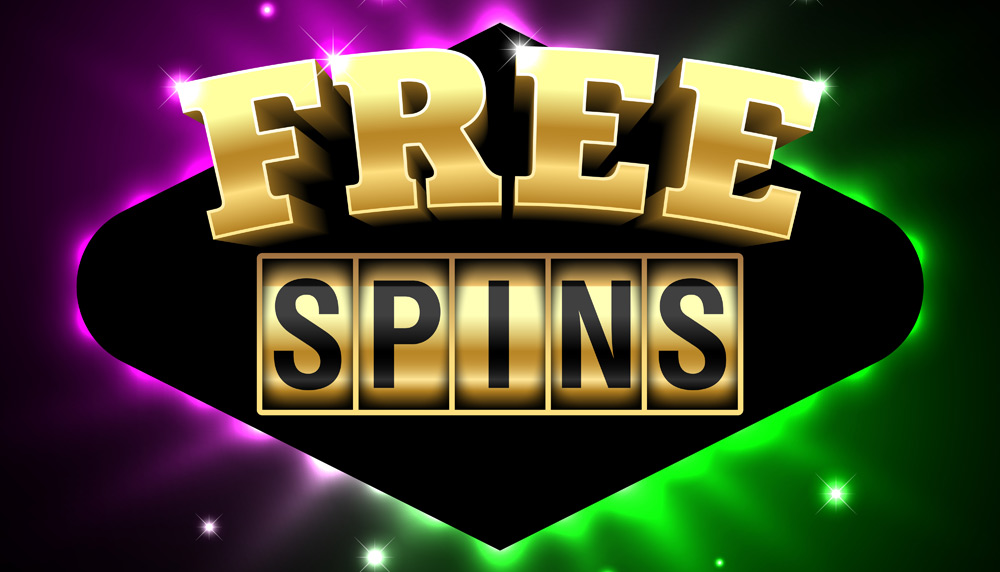 Some online casinos only offer you the free spins once you have signed up, opened an account and deposited some wager money . However, others have different ways of going about it. They will allow you to sign up, take advantage of the free spins and then deposit money into your account to continue playing – this is the "no deposit bonus".
For example, you may get 20 free spins to begin with, then decide to deposit money into your account. You may then – with the more generous type of casino bonus offer – get a deposit bonus, which can be up to 200% of the amount you've deposited. And you could also get another couple of hundred free spins just to say thank you for making your first deposit.
The offers change quite frequently, so you may want to check out several sites before deciding which are best. Casino free spins are offered by all the best online casinos, so if you find a site that doesn't have them, you can draw your own conclusions about the rest of their offer. Remember, there's a lot of competition for your business out there.
Do you have to wager your winnings?
Note that some casinos which offer no-deposit free spins, insist that you have to wager the spins – you can't just get them paid out. You may also have to turn the money over a certain number of times. Say you win £20 while using a set of free spins from a casino. The casino may apply a turn over factor before it will let you cash out the money. You may have to wager £20 five times over, for example, before cashing out. So be warned – and take a look at this kind of condition before committing to a particular casino.
Special events with free spin prizes
The livelier casinos have special weekly challenges, in which you can win free spins as prizes. You may have to deposit some real money first, and play on some of the paying games. But you are then eligible to win say, 100 free spins.
Free spin bonuses on paying games
Some casinos make a cash win that much sweeter by also giving you a bunch of free spins when you win cash. The higher the cash amount you win, the more free spins you get. Hang on, that's not fair is it? Maybe not – but you're playing with Lady Luck and we all know how capricious she can be. To the winner, the spoils.
Super Spins, Big Spins, Mega Spins – all of a sudden it's clear that not all free spins are equal. Those wily casinos have now come up with higher value free spins to offer you. Just check the requirements before you jump on them though, because while some have no strings in terms of required wagers, others do.
The future – what about a casino currency?
Weirdly, some casinos are now using what amounts to their own currency – they offer you the chance to make "money" by being an active player, or in various other ways. You can then use the money to get free spins without any strings in terms of needing to bet. We've had Bitcoin – is this the start of Spincoin?